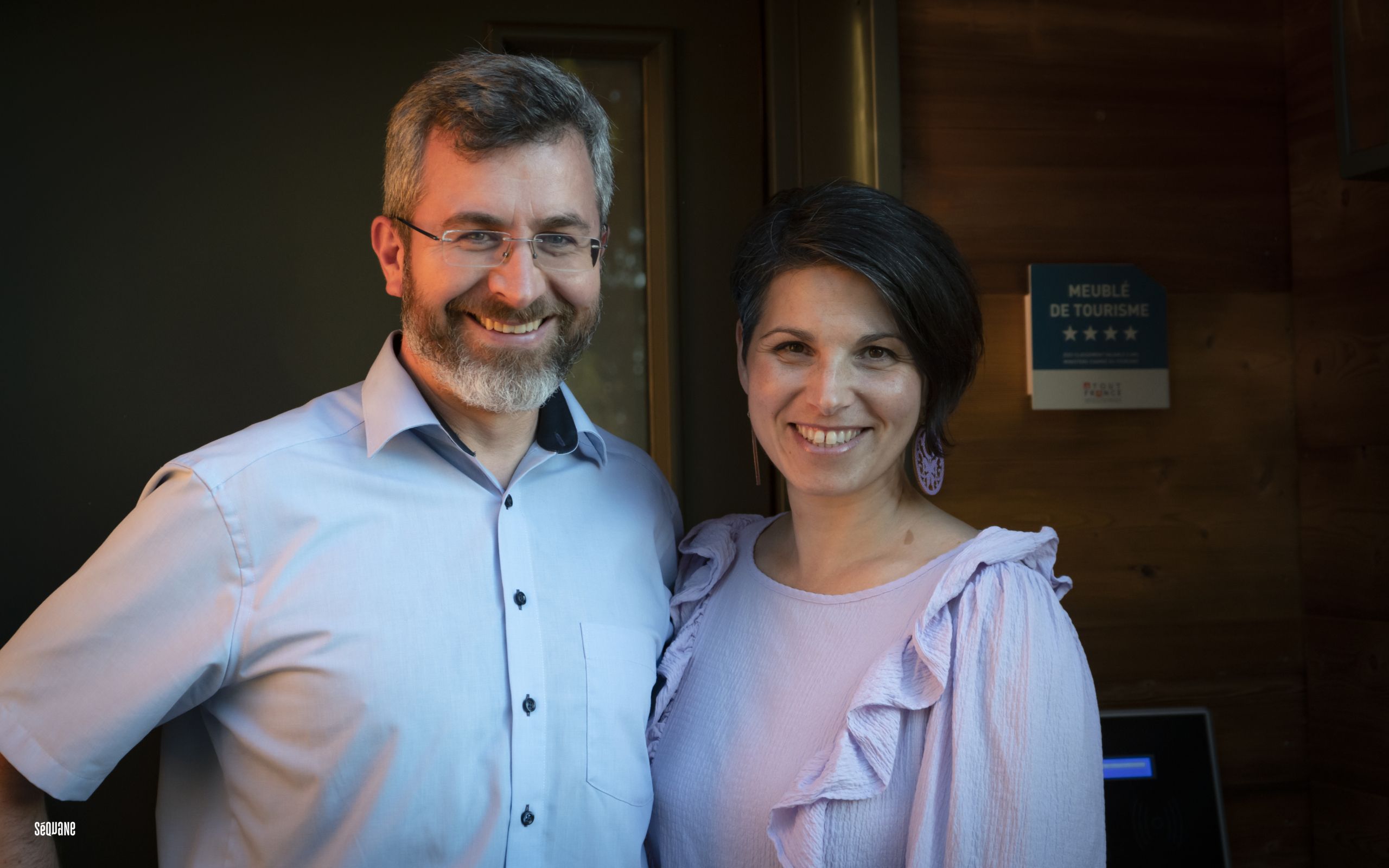 The dream on the roof of the Doubs commune: at Monika and Georges, the hosts are first and foremost your friends.
In the hamlet of Les Petits Fourgs stands a large, warm chalet with neat finishes. Six apartments with unique identities, one of which is accessible to people with reduced mobility, each accommodate two to four travellers. The well-informed website reveals all the details of the apartments that can accommodate 15 guests – whether couples or families – in complete privacy while providing convenient access to the common areas. Nestled within the generous nature of the Haut-Doubs, Notre Chalet allows you to explore the surroundings with family or friends from a not only nicely decorated but also well-equipped home base.
Enjoying a serene break in the Finnish sauna, savouring a delicious breakfast, contemplating the snowy winter landscapes, exploring the surroundings by bike or on a hike in summer – this is the daily life of the guests of the chalet, which is open during all seasons. Notre Chalet is as practical as a second home, enriched with hotel services. The soul of the place lies in the discreet and attentive presence of its owners: Monika and Georges has designed, built and decorated the chalet. Their dream come truth after more than tree years of hard work carried out with unfailing determination and motivation.
The result is just as they imagined: a comfortable and calm atmosphere, cosy rooms with high quality equipment, everything what one need to feel 'like at home'. Monika's considerate welcome puts arriving guests naturally at ease: a smile, kind words of guidance and discussion begins. Confidence is there, because warmth and kindness are undoubtedly the ground stones of Notre Chalet.
Translation from French to English : Monika
Proofread : Erika Tamski